Are you using social media in your business?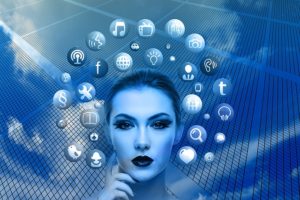 Promoting your business/brand and engaging with your clients (and future clients) is a 24/7 job on social media.
As a new mompreneur, knowing where to start can be overwhelming. That's why I created three social media packages to help you jumpstart your social media and also take some of the headache out of social media.
I am Hootsuite Certified in Social Media Marketing.  I am ready to help you with your social media marketing, social media strategy, and community building.
Social Media Blueprint
If you don't have a social media plan, it's time to create one.  The Social Media Blueprint is a includes:
Your goals for having social media
Who your target audience is
Keywords for your social media
Social media tracking document
Bonus: After your Social Media Blueprint is created, 2-weeks of social media content will be created and scheduled.
The Social Media Blueprint is currently on sale for $50. Get yours today!
Just Starting Out
If you are just starting out, the Starter Pack will get you on the jumpstart to having social media up and running. This package includes:
Create a social media pages (Facebook, Twitter, Pinterest, etc.)
Schedule a week worth of daily posts
Invite people to like your page
Like comments and visit followers pages and like posts
Pick Up Where You Left Off
This is for the mompreneur who has already created social media pages, but have not been using them to its full potential. This package includes:
Schedule a week worth of posts
Update business info on all your social media pages
Update profile photo and cover photos on all social media pages
Log in and interact with followers
Reply to comments
Invite people to like your page
Like comments and visit followers pages and like posts