As a mompreneur you sometimes start off doing A LOT of the work yourself. You are your own website designer, accountant, social media manager, etc. It sometimes a long way off before the thought of hiring a VA (virtual assistant) comes into play. You know that you can figure out anything that is thrown your way when it comes to your business. One way, I learn from other women in business, is reading.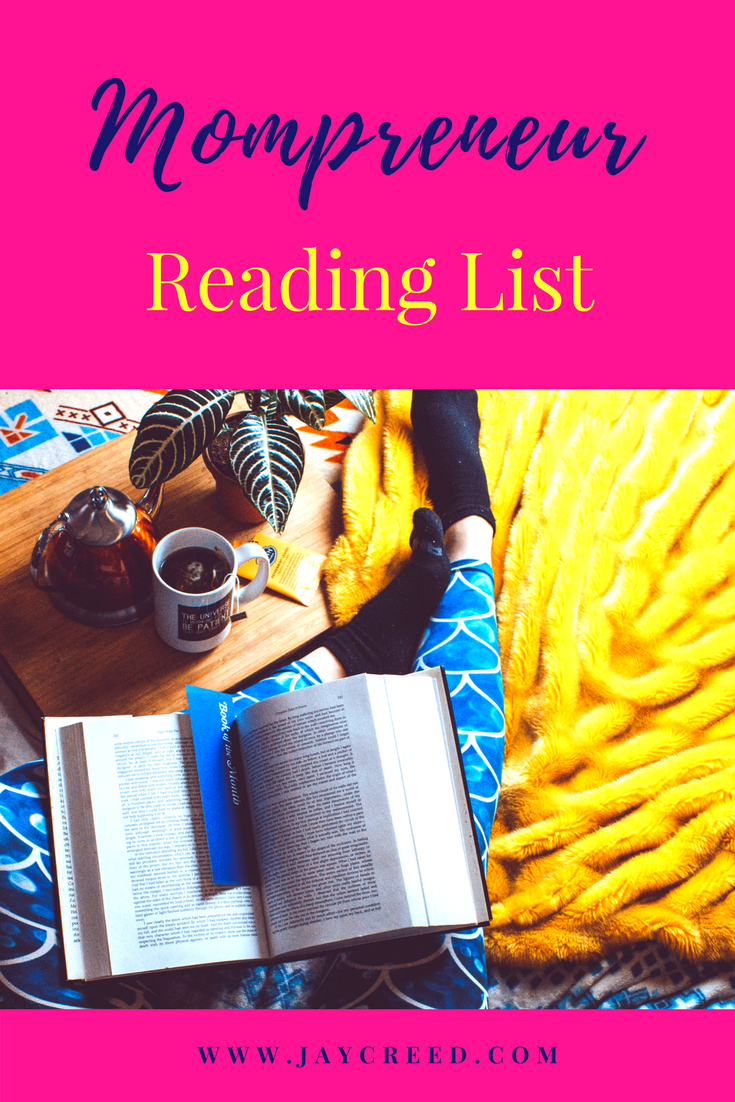 You can learn about other women in business, their trials, and errors, and also learn things to help make running your business a little easier. I've compiled a mompreneur reading list for you to add to your reading list. Some I've read, some I've read twice, and a few are on my list to read. FYI, some of the links may be affiliate or referral links (the links are pink), which means I will receive a small commission (money for a cup of coffee from a popular coffee shop) if you make a purchase. 
Let's jump right on it to the Mompreneur Reading List.
Have a favorite book?
Share it below in the comments.
Join Calming Your Inner Chaos,
a group of women sharing and learning how to calm their inner chaos and awaken their inner goddess.