Hey Mompreneur! Today's interview will have you ready to take a relaxing bath, maybe even have a glass of wine.

Meet Sherri!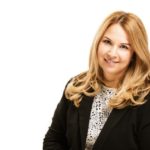 Sherri was an HR Professional in a Corporate setting and after starting a family and wanting to create work/life balance, she decided to take her skills and experience into private practice in September 2014 and created The People Guru™.
Sherri has always been passionate about helping others create their own destiny and fulfill their professional goals. Therefore, she has created a way to empower people to find their lifes' purpose. She asks the hard questions and her unique approach to tackling even the most challenging career roadblocks will allow you to capture what you are seeking.
Sherri will help you find ways to optimize the knowledge skills & abilities you already have. It is through Sherri's own challenges and movement into a new career path, that allows her to connect with her clients on the most profound level. Sherri has had numerous years experience dealing with corporate structure, staffing, Human Resource Management and leadership training. She will take you on a journey of self-discovery and professional growth that will challenge & revitalize you to help facilitate you reaching your target!

Tell us about your business and why you started.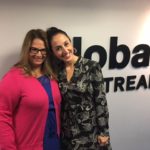 My business is providing career coaching to women, as I started my business to be able to have more flexibility for my family; more choices for myself. I believe ALL women have the same options.

What has been the most effective way of raising awareness of your business and getting new customers?
The most effective way has been via Facebook and various FB biz groups. However, I can always use more exposure. I do regular local TV segments which has helped build my credibility.
What services do you offer?
Career Coaching
HR expertise
What are you favorite business tools and why?
I am always open to a new business tool/resource but so far, my favorite is Canva! I am still learning about it's full capabilities.

Are you currently running any promos/contests/giveaways that you would like our readers to know about?
My ongoing promo is for every 60 minute consultation that is scheduled, clients get 30 minutes FREE and 10% is donated to Breast Cancer Research.

Where can our readers find you online?
Website: thepeopleguru.ca
Facebook: https://www.facebook.com/Sherri-Rabinovitch-is-The-People-Guru-453556951508691/
Twitter: https://twitter.com/ThePeopleGuru