Hey Mompreneur! Are you looking for flexible administrative support? Keep reading today's interview will be one you will want to pin.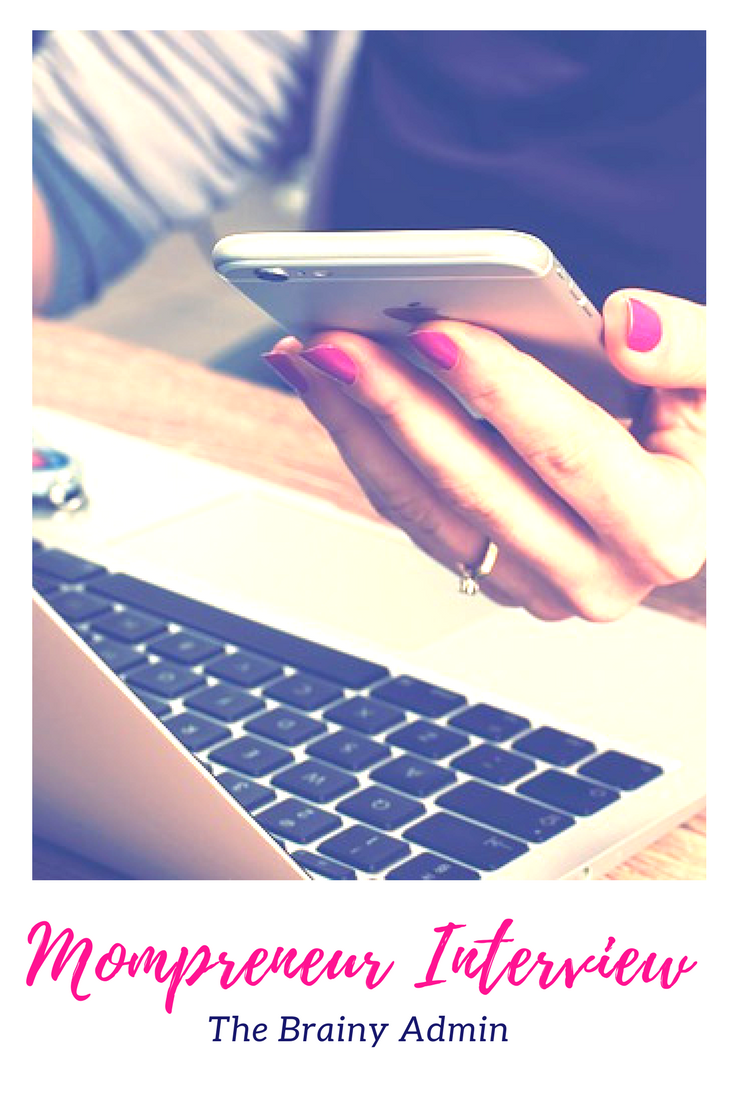 Meet Ashley!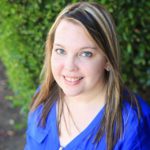 Ashley Ingram is the founder of The Brainy Admin, a Virtual Assistant company specializing in social media services and administrative support. She is a collaborator, entrepreneur and social media wizard who isn't afraid to color outside of the lines. Ashley is no stranger to the business world. She spent 3 years as an Executive Assistant, 4 years as an Office Manager and 8 years as an Administrative Assistant.
Ashley established The Brainy Admin to provide flexible administrative support to entrepreneurs, solepreneurs and business owners. Having worked closely with overwhelmed business owners, this wife and mother of two understands the challenges that entrepreneurs face on a daily basis!
Tell us about your business and why you started.
I'm an entrepreneur, collaborator and social media expert. My official title is Virtual Assistant but it is so much more than that. I help busy entrepreneurs run their business by setting up and managing their social media, creating content and completing administrative tasks. There are so many moving parts to running a successful business. As an Executive Assistant, I worked closely with an entrepreneur who owned four different business. I learned that I had a unique set of skills that I could offer the world. Then, The Brainy Admin was born!
What has been the most effective way of raising awareness of your business and getting new customers?
Joining Facebook business groups and networking.
What services do you offer?
Social media setup and management, online customer service, Excel, template creation, email management, accounts payable, editing, proof-reading, research, create and maintain databases, forum monitoring invoicing and other administrative tasks.
What are you favorite business tools / resources and why?
Calendly – makes it super easy for my clients to schedule a consult.
Canva – it's free and simple to use. It's great for creating an Instagram post when I'm in a hurry. It has the sizing for Pinterest, Instagram, Facebook and so much more to make it even simpler.
Tailwind – I was hooked after the free trial. It has been a great way to get more traffic to my Pinterest. Went from 1200 page views per month to almost 50,000.
Tailwind Tribes – There is always a free option and it's a great way to find new content to share and to get my own blog posts shared. It has helped dramatically with getting traffic to my website.
Dubsado – It's sort of an all in one client management system. I'm able to send invoices, contracts and forms to my clients with ease. It even has a time tracker!
What is the best advice you have received recently?
To focus on one thing at a time and not try to do everything at once.
Share 1-2 fun facts about yourself.
It's a dream of mine to host an extravagant dinner party and invite EVERYONE I know past and present. Even if I haven't seen them in years. That would be interesting to say the least! I'm only 4'11".
Where can our readers find you online?
Website: www.thebrainyadmin.com
FB: https://www.facebook.com/thebrainyadmin/
Pinterest: https://www.pinterest.com/thebrainyadmin/
LinkedIn: https://www.linkedin.com/in/ashley-ingram-thebrainyadmin/ 
IG: @thebrainyadmin