Hey Mompreneur! Today's Mompreneur Interview you get to learn a about the Feather Project Studio and how Jennifer is touching the lives of others.
Meet Jennifer!
Jennifer is a licensed Physical Therapist Assistant who wanted to branch out and touch others lives by using creative design elements.
Tell us about your business and why you started.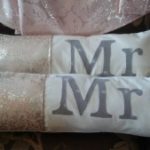 It is a creative business and outlet for me. I want to connect with other Mompreneurs and enhance their daily lives by selling items that will inspire them and their spaces. Also I want to do community outreach projects with funds from proceeds from the business.
What has been the most effective way of raising awareness of your business and getting new customers?
Still working on that part, it is a very small start up at this time.
Share 1-2 fun facts about yourself.
I started out in the Healthcare professions. I love to sew. I love the outdoors and anything associated with being outside.
Where can our readers find you online?
Facebook: https://www.facebook.com/FeatherProject/