Hello, darlings! It has been a very long time since I've written a blog post here. But over at Life of Creed, my lifestyle and travel blog I've been pumping out blog post after blog post, along with my regular contributors and some guest bloggers as well. I put the focus there to grow my blog and bring some life back into and figure out what I really wanted to do with my coaching business and what the main focus would be.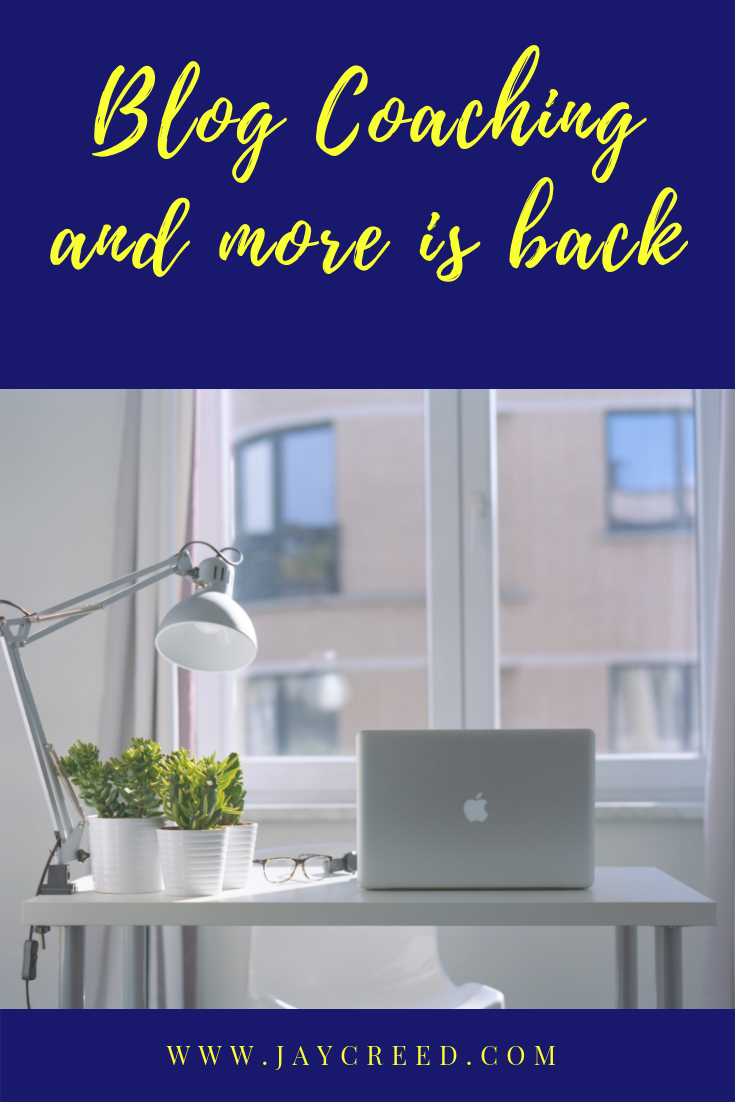 The main focus will be blog coaching for beginners with branches from the main tree to coach on running a blog, social media for promoting your blog, and other areas along the way. 
Currently, I'm working on my beginner's blog course. I've renamed it, made some changes, and will launch it very soon. I'll be announcing it on my social media and in my newsletter. Keep an eye out for that announcement. There are a few finishing touches left and it'll be ready to launch. I'm excited to bring new content here and to help women launch and grow their blog.