Advertising is an essential medium that increases the popularity of your business. A successful advertising plan is important for the success of any business. Many business owners spend a lot on advertising campaigns on social media, newspapers, radio, television, leaflets, and brochures. They often tend to neglect the importance of an effective advertising medium, i.e. vehicle signage. People do notice the graphics, business logo, and contact details when they are in the middle of traffic. This low-cost and efficient mode of advertising can spread brand awareness.
Many businesses whether small or large, use vehicles to deliver their products. As traffic on the roads is increasing day by day, vehicle branding can become a game-changer for businesses, because good signage on the vehicle can attract the attention of people that can increase the leads and customer base for a business.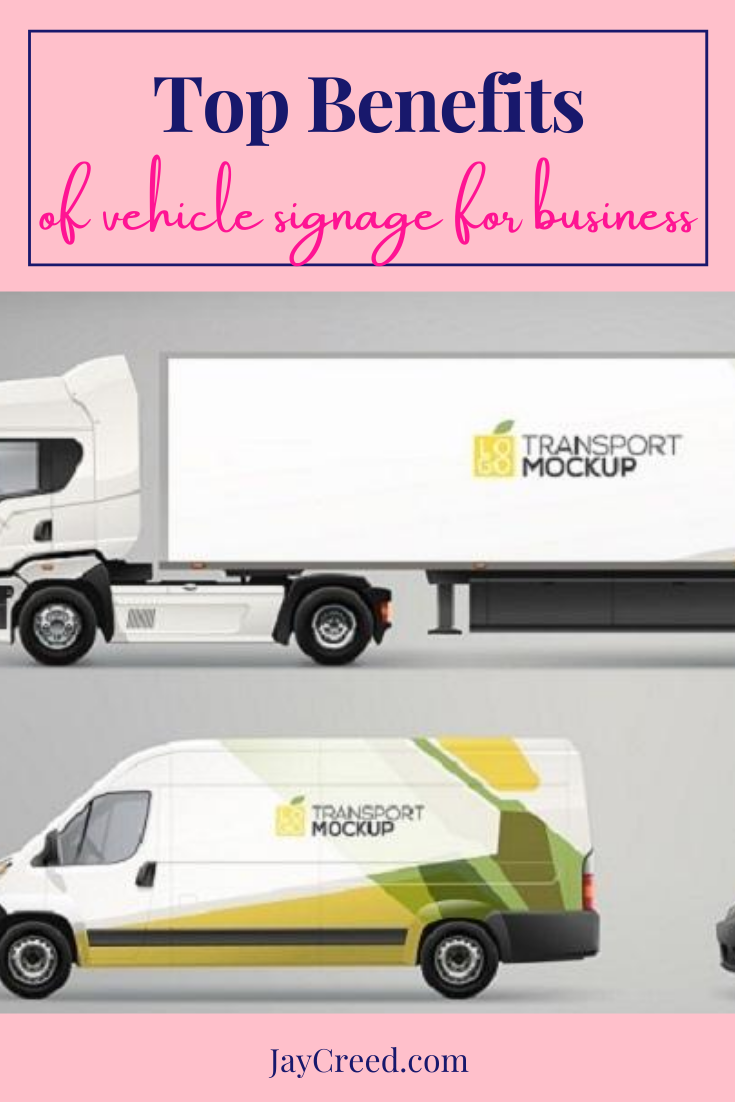 Here Are Some of the Benefits of Good Vehicle Signage:
Get Numerous Impressions Every Day: There are no other advertising strategies besides vehicle branding that can help you in getting hundreds and thousands of impressions every day that too with a low one-time cost. It doesn't matter whether the vehicle is on the move or if it is parked at a place with heavy footfall, such type of advertising will work wonders for your business. Even a short drive of the vehicle can help you to get the attention of numerous people. 
Value for Money: Advertisement on billboards is costly and has a recurring cost till you want to advertise. On the other hand, while promoting your business via a vehicle you just must spend an economical sum for a vehicle wrap. Another advantage of the vehicle signage wrap is that it can last for many years. Even if you want to change it, you just must spend a minimal sum. You can get the benefits of the advertisement for years with either a one-time investment or negligible cost. 
Friendly Advertisement: Cold calling or door to door advertisement is something that consumers do not appreciate as they want to have a peace of mind. Similarly, the radio or TV advertisement can interrupt the favorite music or show. On the other hand, the signage on the vehicles grabs the attention of potential customers naturally without creating any interruption. Such kinds of advertisement quietly convey the message to the audience and prove to be a better way to introduce your business to people. 
Helps You Target Local Customers: Advertising your business via vehicle signage helps you to promote your business locally. Your vehicle would be moving around a lot locally and most of the people watching the signage on it must be residing nearby. This can help you to promote your business locally by creating a positive impact on the overall sales of your business.  
Vehicle Protection: Besides helping with advertisements and brand awareness, vehicle signage can protect your vehicle from small damages. A vehicle wrap acts as a protective layer as it helps to protect the paint from chipping and damage. One of the biggest advantages of this is that you will be able to get a better value for the vehicle when you sell it in the market. 
Advertising your business through custom signages for the vehicle is an effective method of positive promotion. Therefore, it becomes extremely crucial to seek the services of a professional graphic designer and a vehicle signage wrapping specialist. The quality, look, and finish of the vehicle signage matters a lot as people are required to notice it and not pass it. So, what are you waiting for? Start reaping the benefits of this low cost and highly effective type of advertisement. 
Jack Louis
Guest Contributor