Your blog is a place for you to share your thoughts, share great products to make mom life easier, or share a recipe. If you blog is also your business (aka you make money from sponsored posts, networking marketing, etc.) you want to also be able to tell a story.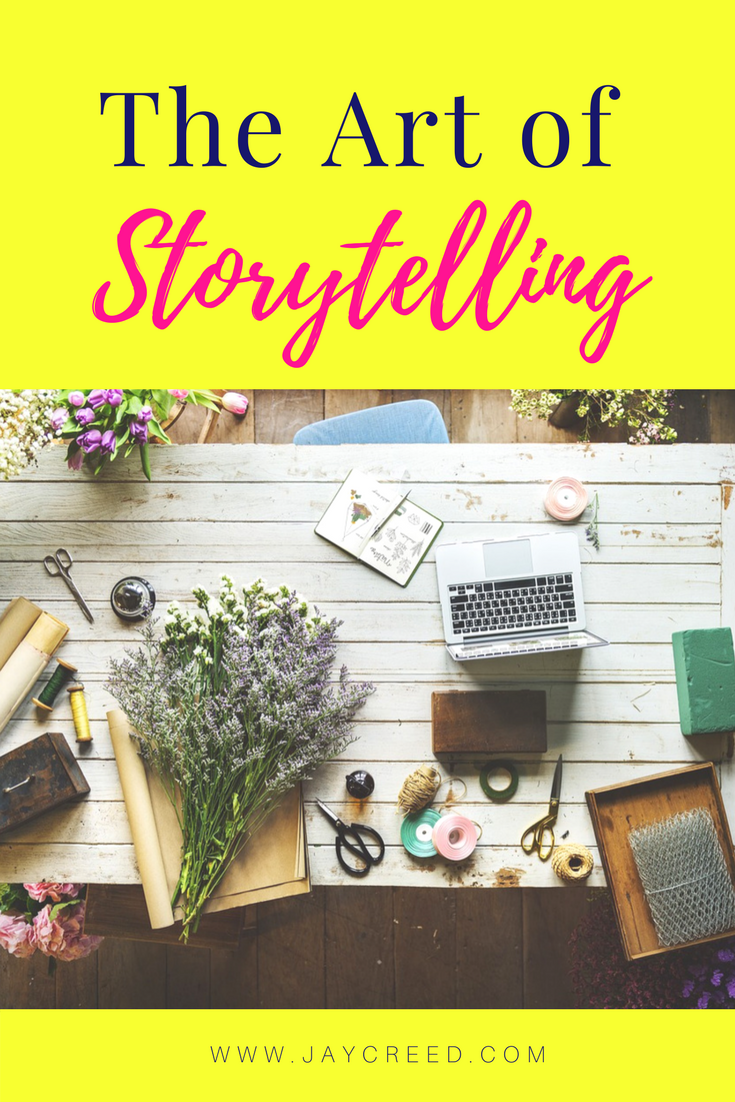 It doesn't matter if you want to touch a nerve, reach a new audience, or get sales on a new product you are offering it comes down to how you tell the story. We all love a good story and if it resonates with us it can drive us to take action.
Would you rather read an interesting story or a sales letter? Would you rather read a benefits comparison or a compelling story? Which one is more likely to draw you in, maybe even get you to buy a product? What type of storytelling should take place?
Stories About You
You've heard it over and over again… people buy from those they know, like, and trust. And part of getting to know you is hearing your story. Your potential client, a sponsor wants to know how you came to be a blogger or in business, what experiences you've had that drove your decisions, what lessons you learned along the way.
Your stories don't have to directly to business to be powerful, either. That anecdote about the time you nearly got arrested for not having a valid driver's license is the perfect lead into a blog post about better record keeping.
Stories About Your Clients
Stories about your clients are incredibly useful in your marketing and branding strategy. Testimonials, case studies and the like are all just stories, and they showcase how you and your products have changed a life or a business for the better.
Stories About Products
Yes, your products have a story to tell. Why did you decide to create that new coaching program? What will it help your client achieve? Those stories and more can show your potential clients more about your products and services than any sales page can. You are raw sharing your thought process as you were creating a program, buyers will instantly know if it's a product that will work for them or not.
Stories have a lot of power when it comes to branding and marketing, but you also have to use caution. Use caution when inserting a story just because you've heard its good for your marketing. If you find yourself midway through a blog post and you write something like, "but anyway, enough of that, let's get on with business" and then making a total shift to a completely different subject, chances are the story doesn't fit there.
You want to tie your story in naturally to what follows, that's the ticket to better branding, more sales, and growing your blog or business. Remember we all love stories. Don't be afraid to tell yours.