When I started blogging in 2013, I didn't think it would lead to me starting a second website about my life with anxiety. Starting my first blog Life of Creed I did tons of research on how to start a blog and also how to monetize it. I want to share ways to monetize your blog/website.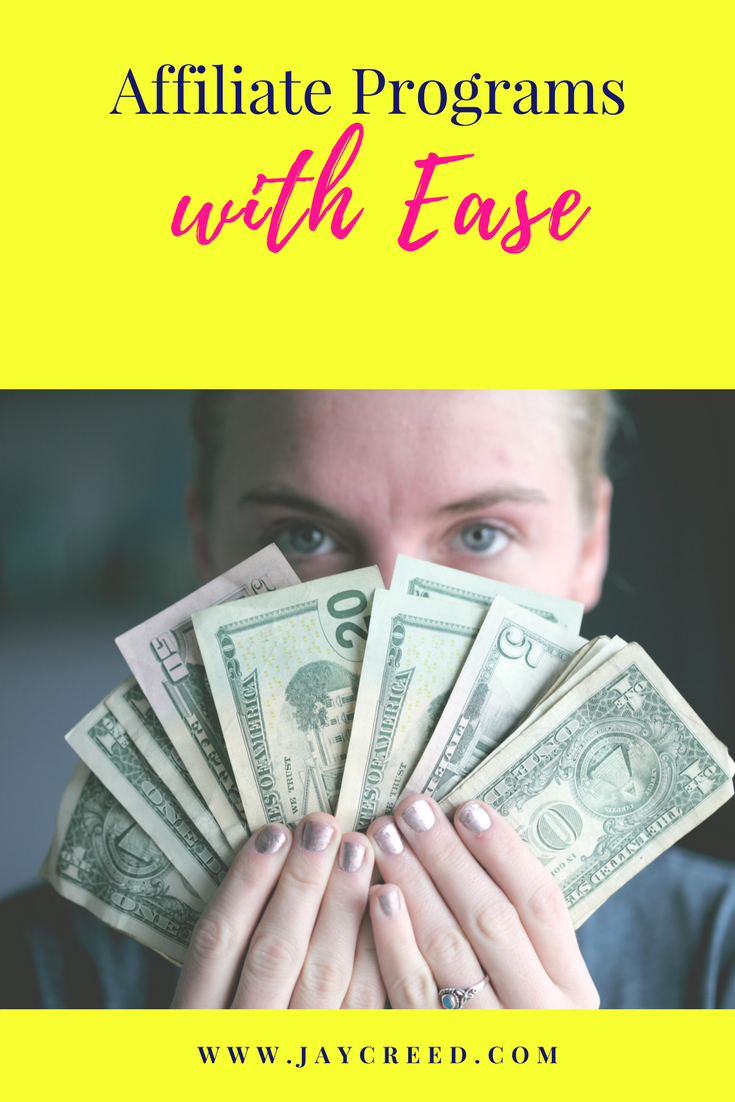 Besides working with sponsors, affiliate programs is one of my favorite (and easiest) way to monetize your blog/website. I wanted to share my experience with affiliate programs and share my favorites.
What is an affiliate program? Affiliate programs are not a "get rich quick" type of thing. You will receive a commission from sales when someone has clicked on your affiliate link and make a purchase or referral fee when a contact form is filled out.
Here are my top 2 affiliate programs
(in no particular order)

The links below are affiliate links. 
Google Adsense
I started using  Google Adsense when I first started blogging. I use to use it in side bar or at the bottom of blog posts. Sign up is easy and payments are sent via direct deposit.
ShareASale
Find a sponsor for your web site. Get paid for your great content. Sign up is easy and then you apply to work with different merchants. Payment is sent by direct deposit. I work with a few different merchants. You can check them out to get idea of the merchants available to work with.
I try to keep the number of merchants I work with low. It can become overwhelming if you have tons of merchants you are working with.
Have a question or would like more information about affiliate programs? Leave a comment below.
Join Calming Your Inner Chaos,
a group of women sharing and learning how to calm their inner chaos and awaken their inner goddess.