This is a sponsored post.
I've shared before about side hustles to help you bring in extra income. Many of those are just that, side hustles – a way to earn some extra income. They are not always long-term jobs or even ones that you can turn into a home business. The ones I want to share can become careers or become a home business.
One thing I want to share more is about work at home jobs. There are both W2 and 1099 jobs that you can do from the comfort of your home. I've been a Virtual Assistant (VA). I've tried my hand at teaching English. I've done freelance writing gigs. The jobs are out there, you just have to find the one that fits you best and that you enjoy doing. Many work at home jobs will also provide training.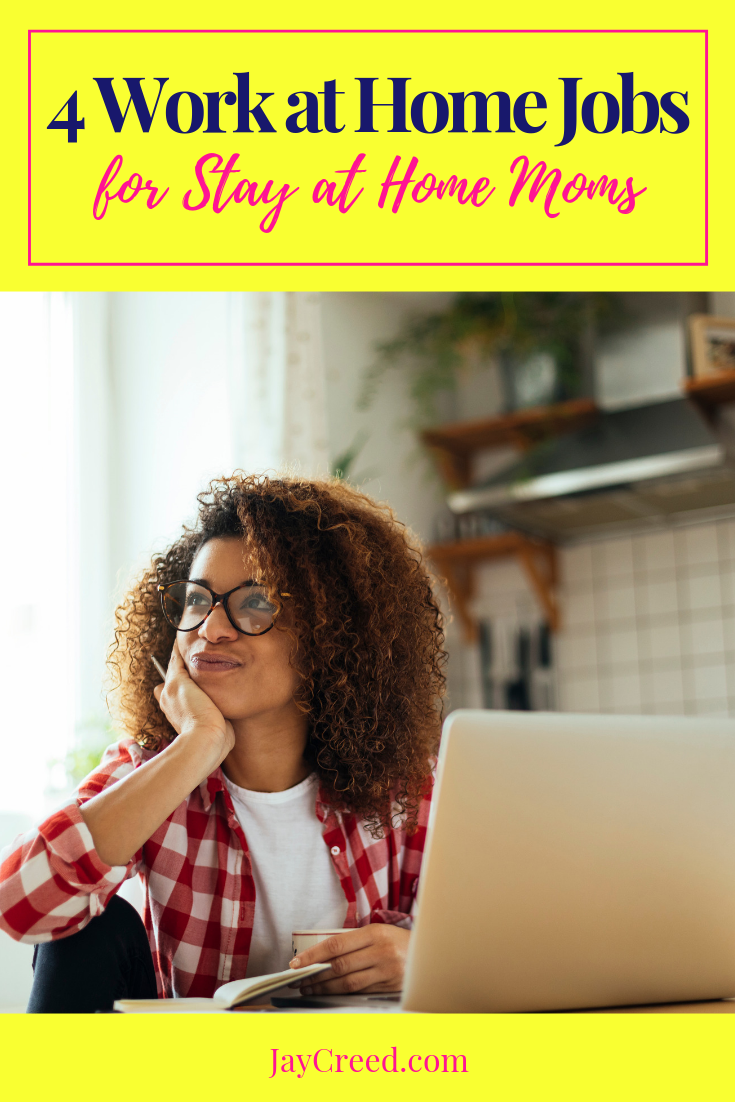 I'm sharing 4 work at home jobs that are a great place to start if you are wanting to start into working from home.
1. Medical Transcriptionist
This is a work at home option that you can do for years and have a career. You have to good typing and listening skills. Be prepared to also take a proficiency test as part of the application process. Keep in mind, many companies may want you to be certified.
One company that has a work at home option for a medical transcriptionist is iMedX based in Atlanta. iMedX offers a full suite of high-value revenue cycle management solutions including not only medical transcription, but coding services, results-based consulting, education and training opportunities, and data analytics.
2. Teach English
This is another area that seems to have become very popular as a work from home option. In my research on teaching English from home, there are many companies that you can apply to. And the pay is pretty good too!
One pro I've found with this option is that you can work early in the morning or late at night. The bonus is, if you are a stay at home mom you don't have to worry as much about background noises, because you are teaching before the little ones wake up or after they are in bed for the night.
3. Virtual Assistant
The Virtual Assistant industry is a thriving business. You can find a company to work for as a VA. That's the route I went when I was a VA. I was an independent contractor for a VA company and earned a full-time paycheck. The hourly pay wasn't too bad either.
Tasks that VA can perform include, data entry, writing blog posts, scheduling appointments, replying to emails, managing social media, etc. You can also get task Upwork or Fiverr, by posting your services on those sites.
4. Freelancer
If you're a graphic designer, writer, social media expert, etc. you can become a freelancer you can offer your service on Upwork or Fiverr. You can also offer your services on your website or by referrals from clients.
I'll share about Fiverr and Upwork because it's a good place to start if you are just starting and don't have a client base yet. Both sites are online marketplaces for freelancers. You can take a skill you already have and turn it into a way to earn income.
On Upwork you can find short-term and long-term jobs. Some may last a day or two, while others may last a month. You can search for people looking for your help and you can post your service. The plus is you can actively search for work here unlike on Fiverr.
Fiverr, you'll post your service and wait for someone to inquire about it or hire you. With both, you can always get repeat business if the client really liked the work you did for them.
There are a lot of work at home jobs out there. It does take some research to find ones that are real and not a scam. Always, always do your research on a company. If you are considering working from home, the ones I've shared are a good place to start your work at home journey.
Do you currently work at home? Or has been working from home been on something you are considering? Let me know in the comments.