Are you a new blogger wondering what pages you need to have on your new site? I was there once before, wondering and searching. Hey! Maybe you're not so newbie blogger, but you are looking to give your site a fresh new look. Then keep reading…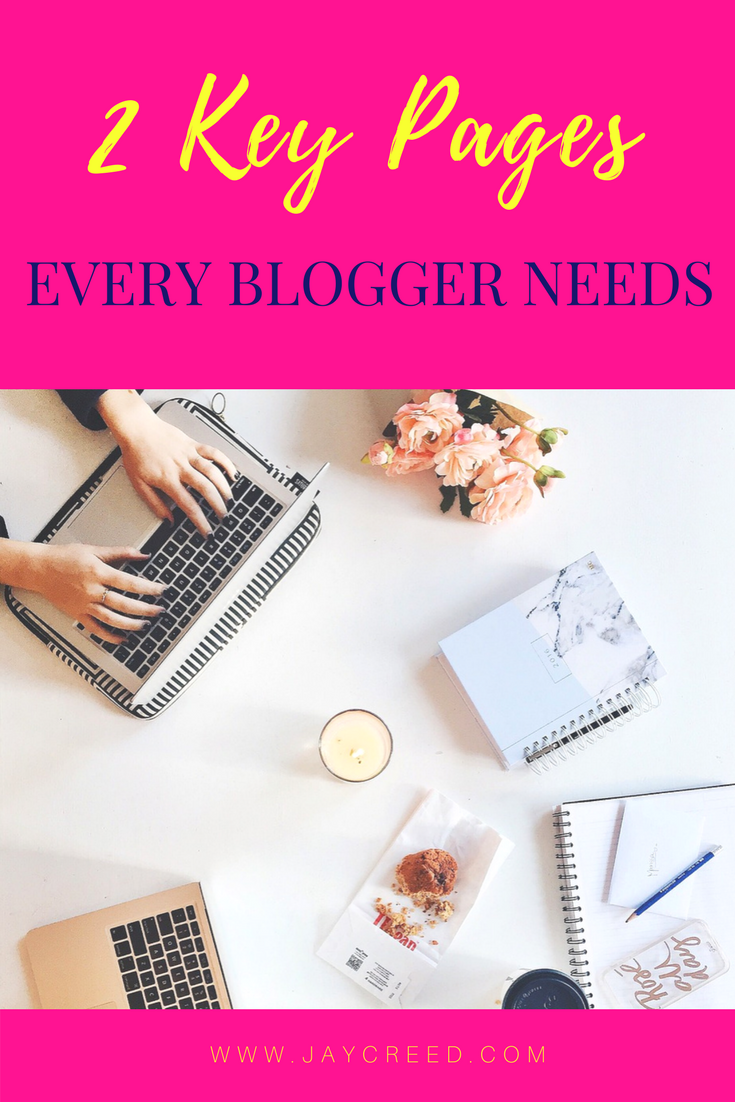 The 2 key pages that every blogger should have are:
About Page
This may be the one page you already have on your site. Here are some tips to make the most of your about page. You want to have a photo on your about page. Put a face to the blog, not just your logo.
It's not all about the photo. Make sure to talk about yourself – give a little bit of background and add your personality to it. Be creative, there is no right or wrong way. You just have to use what works for you and what your resonate who you are to your audience.
Your About page is where the reader gets to know uou on a more personal level. This you also sharing your staory, our brands story. This could be where you mentuojn about something that sparked you to want to start blogging. (If you wrote a post about it, link it there too for the reader). 
Contact Page
You may think you don't need one, but it's still good to have one. I've had other bloggers reach out to be a guest blogger and I've had brands reach out to collaborate. Just trust me, you need one! If you plan to monetize your blog, even if its later down the road. The contact page is a must. I also share on my lifestyle blog an email address that I can be reached at. The contact form works great, but brands sometimes like to email you directly versus using the contact form.
Join Calming Your Inner Chaos,
a group of women sharing and learning how to calm their inner chaos and awaken their inner goddess.